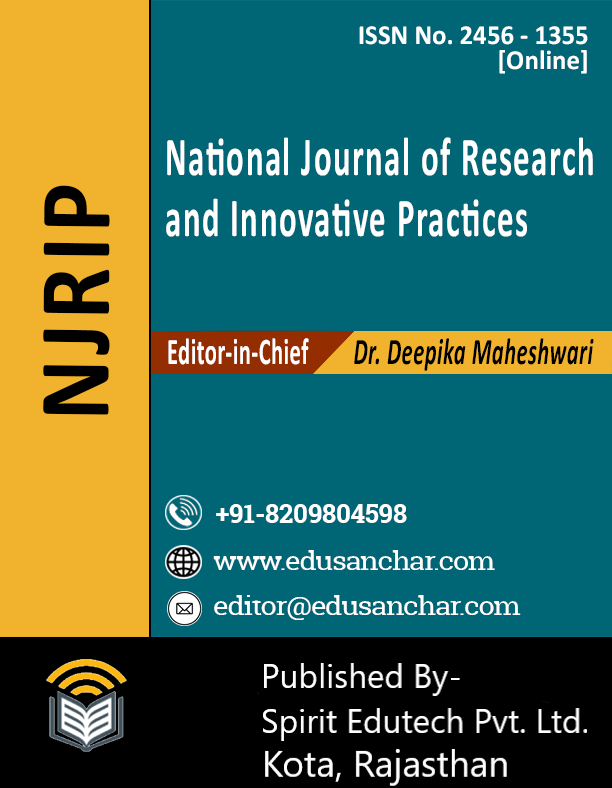 An epidemiological study on the Nutritional profile of Adolescent Girls and Boys Residing in Kota District
Author Name :- Anuradha Gupta,Dr. Kavita Sharma,
Journal type:- NJRIP-National Journal of Research and Innovative Practices
Research Field Area :-  Arts and Humanities ; Volume 7, Issue 5, No. of Pages: 8 
Your Research Paper Id :- 2022010519
Adolescence (Adolescence) is extremely dynamic phase of life , which accelerated the physical enhancement and development. Due to the mental and physical changes in this period of 10 to 19 years, many psychological and emotional adjustments have to be made. Adolescence is a stage of change, it is also called the stage of complete growth. According to Dr Brinda Singh (2010), adolescence is a period of stress, tension and aggressiveness. During adolescence, it is very important for teenagers and adolescent girls to take care of their health and nutrition, otherwise there is a deficiency and excess of many nutrients in their body and growth and development stops. Teens have to be faced many nutritional disorders in adolescence.
Keywords :- 
epidemiological, Nutritional, Adolescent, BMI, WHO, RDA
References :-
● Jain, Dr. Bandana,(2010) Diet and Nutrition,Abhishek PrakashanChaura Rasta Jaipur, Nutrition in Adolescence 422-445 .
● Singh , Dr.Brinda, Food Science and Nutrition 2003 Panchsheel Publishing Film Colony, Wide Way Jaipur, teens on nutrition
● Sohi, philosophy, S. S. Randhawa, nurturing the element (2016), s. Vikas & Crow Publishing house Jlndhar , teens - girls in for dinner - plan to order diet plans 211-217
● http://Shodhagang.in
● http://rajasthan-board.in/rajasthan-board-rbse-class-12-home-science-
● http://www.google.co.in
● http://Shodhagang.inflibnet ac.in.